Storm Warriors
A Historical Novel by Jon Nappa
Storm Warriors
In 2007, NavPress published the original historical fiction novel, Storm Warriors. It went well and resulted in the founding of an International not-for-profit devoted to inspiring people to get involved in rescuing others. The book was based on true-life rescues in the 1800s and the invention of the first unsinkable lifeboat in England. It is an exciting read enjoyed by many historical fiction enthusiasts but also people inspired by history and humanitarian themes. The book begs a larger question: What does it take for anyone to risk his or her life for others
The book is now reissued and sells individually and coupled with the sequel, Storm Survivors. The books are proving very popular with those who have read them and help to draw continuing interest to the ongoing work of Storm Warriors International but have also found great appeal with fans of historical action-adventure stories. Definitely, an edge of your seat page-turner!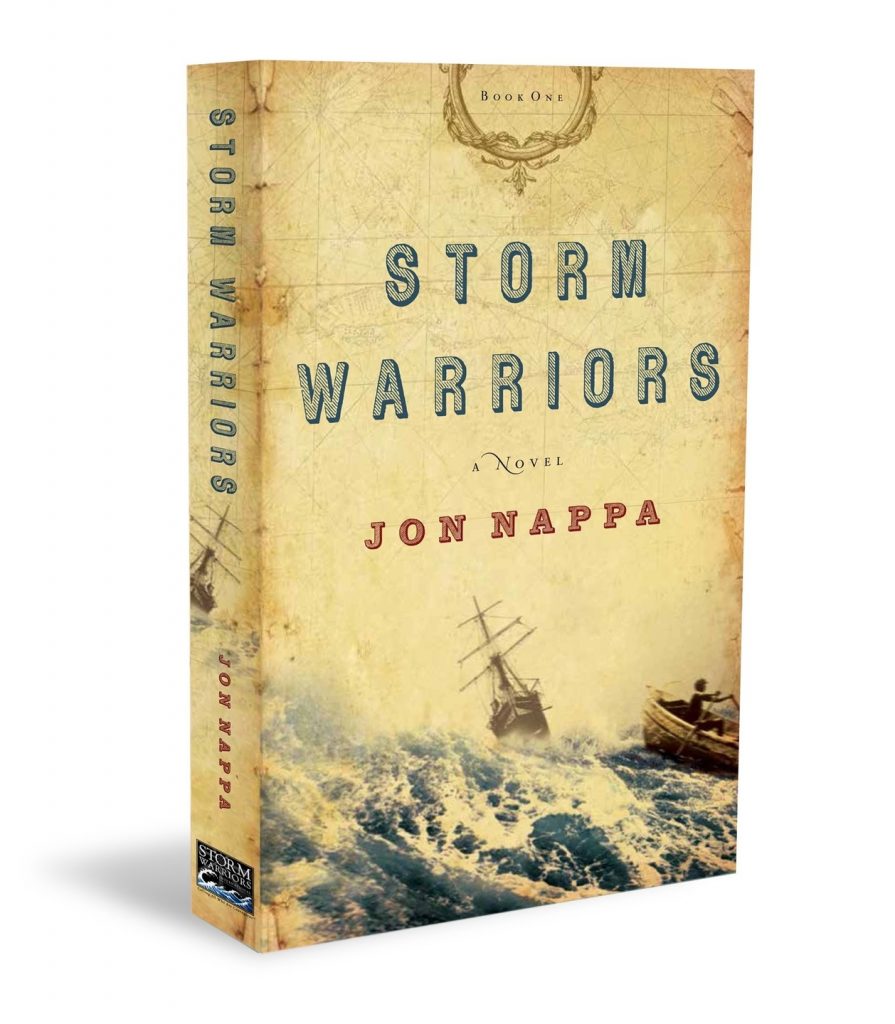 All books sold on this site are personally signed by the author, Jon Nappa
𝒮omewhere off the coast of England, Lionel Lukin and his family fight for their lives. Caught in the crosshairs of a violent storm, their small ship is quickly slipping beneath the crashing waves. Lionel is miraculously washed to shore, only to discover that his wife and son are lost at sea. Broken and alone, Lionel determines to help others avoid the same tragic fate. Now he will overcome tremendous odds to save countless lives and change the world forever. Discover the incredible story of Lionel Lukin, the inventor of the English lifeboat. Inspired by real-life rescues that took place in the nineteenth century, Storm Warriors shares a compelling story of personal tragedy to heroic triumph and the inspirational legacy of one man who dared to make a difference. Storm Warriors is based on the amazing true story of a man inspired to save lives after losing everything he had. Driven by a selfless passion to prevent future tragedies, Lionel Luken must overcome tremendous odds to change the world forever.